SVRSFD Community CPR Program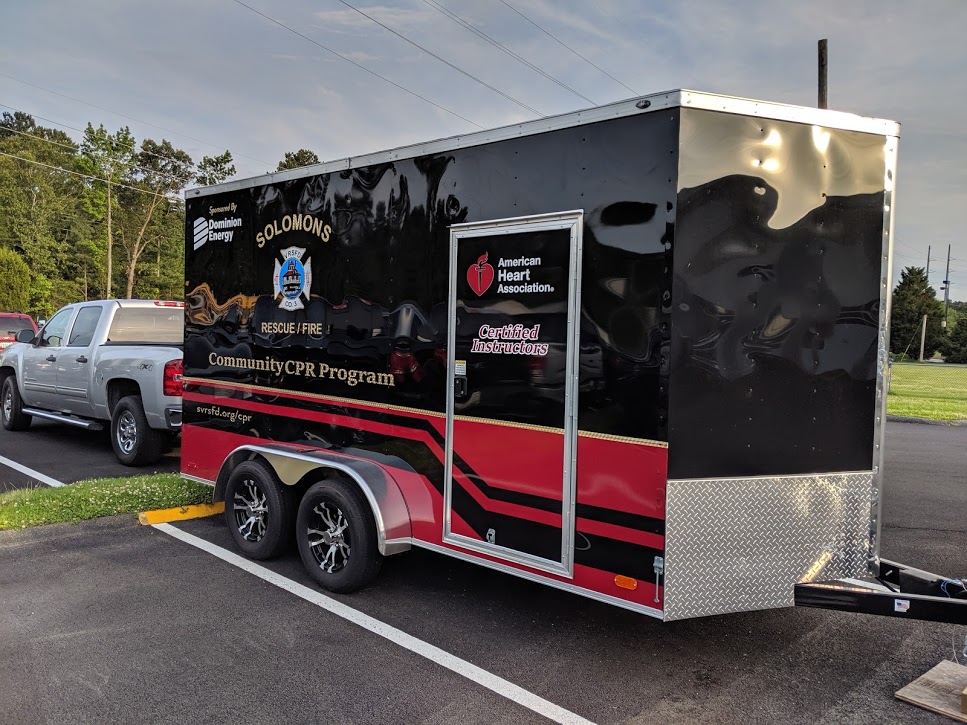 As documented by the National Heart Assocation more than 350,000 people in the United States suffer from out-of-hospital cardiac arrest each year and just 12 percent survive. However, statistics show that if more people knew CPR, more lives could be saved. Immediate CPR can double, or even triple, a victim's chance of survival. Increasing survival from cardiac arrest is why we have created a variety of programs for companies, schools and communities to offer lifesaving CPR and first aid training.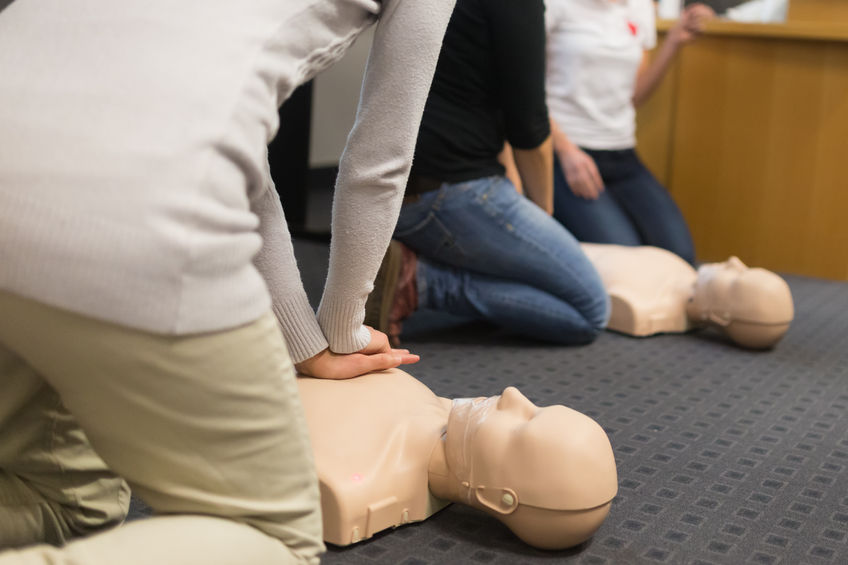 In and effort to increase CPR education within our community the Solomons Volunteers along with Grant Sponsorship from various organizations created the Community CPR program in an effort to provide free training to our citzens in an effort to make a huge impact within our community. Whether you need the training as a job requirement or in an effort to be prepared as a concern citizen, feel free to contact the Solomons Volunteers to assit with your needs.
Fill out the sign-up sheet below for more details and
to be contact by a volunteer about an upcomming course.
CPR Class Schedule
Date
Time
Location
Class Full?

Jan

21st

9am - 1pm

13150 HG Trueman Road

YES

Feb

6th

6pm - 10pm

13150 HG Trueman Road

YES

Feb

18th

9am

- 1pm

13150 HG Trueman Road

No

Mar 6th

6pm - 10pm

13150 HG Trueman Road

No

Mar 18th

9am - 1pm

13150 HG Trueman Road

No

Apr 3th

6pm - 10pm

13150 HG Trueman Road

No

Apr 15th

9am - 1pm

13150 HG Trueman Road

No

May 1st

6pm - 10pm

13150 HG Trueman Road

No

May 20st

9am - 1pm

13150 HG Trueman Road

No

Jun 5th

6pm -

10pm

13150 HG Trueman Road

No

Jun 17th

9am - 1pm

13150 HG Trueman Road

No

Jul 3rd

6pm -

10pm

13150 HG Trueman Road

No

Jul

15th

9am

- 1pm

13150 HG Trueman Road

No

Aug 7th

6pm

- 10pm

13150 HG Trueman Road

No

Aug

19th

9am - 1pm

13150 HG Trueman Road

No

Sep

16th

9am -

1pm

13150 HG Trueman Road

No

Oct 2nd

6pm - 10pm

13150 HG Trueman Road

No

Oct 14th

9am - 1pm

13150 HG Trueman Road

No

Nov 6th

6pm - 10pm

13150 HG Trueman Road

No

Nov

18th

9am

- 1pm

13150 HG Trueman Road

No

Dec

4th
6pm - 10pm
13150 HG Trueman Road
No
Sign Up Forms
Partnered with: